Today I'm sharing 10 ways to reward yourself without spending anything! Blogging and running your own business is hard work and that effort should be acknowledged (beyond the blogging paycheck).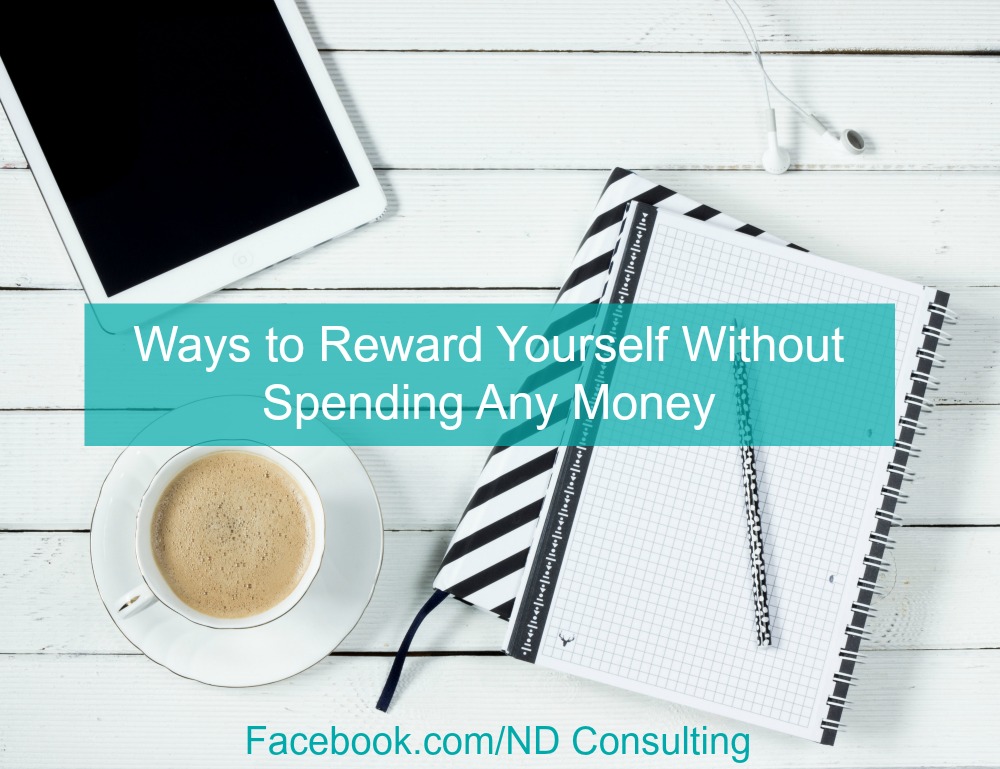 There are most likely affiliate links in this article, which could mean I may receive a commission if you purchase something mentioned in this post. To read more about my affiliate partners, see my full disclosure here.
10 Ways to Reward Yourself Without Spending Any Money
I wish I could say I'm motivated by getting a good job done well but I'm more of the reward-focused gal. That being said, I make sure that my rewards don't break the bank. When I hit a recent milestone I'd set for myself, I started thinking about all the ways I could reward myself while still saving for an upcoming vacation.
[Tweet "Blogging Entrepreneurs: Here are 10 ways to reward yourself without spending a dime!"]
Here are my 10 ways to reward yourself without spending money.
Get some fresh air. Yes, really. It will allow you to continue riding that endorphin high and come on – it's good for you. And your butt heart. Taking a walk, a run, a bike ride, or just chasing after your kids at the park is a wonderful way to reward yourself.
 Learn something new. For free? Yes, free. My favorite resource right now for free courses is CreativeLive. Here's a list of free courses – can you guess which ones I'm already enrolled in? You can also download a free graphics, photos, and other goodies from Creative Market!
Art. You don't have to whip out your grandmother's easel here, friends. Nope. Snag one of your kid's coloring books, a blank sheet of paper, or even a napkin and just start doodling. If you want to get into painting, watercolor is fun, relaxing, and it's easy to DIY your own paints!
Board or card games. Some of the most fun I've ever had has been while sitting around a table with friends and family just playing together. Old Maid, Scrabble, Pictionary, Cards Against Humanity – raid your games closet and get to playing.
Organize. Yes, I know this seems weird, but hear me out. Sometimes, our lives can feel cluttered and it's because our home or office likely is. Give yourself the gift of time to clear out a single, special place. It can be freeing.
Learn a new makeup tip. Give yourself a reward without spending by indulging in YouTube makeup tutorials. And choose to actually do one! I mean, how are you supposed to nail that awesome smokey eye if you never attempt it?!
In-house spa day. Oh, how indulgent! And don't let being at home alone with the kids stop you! Try this DIY (using what you have on hand right now) and throw in a full mani/pedi.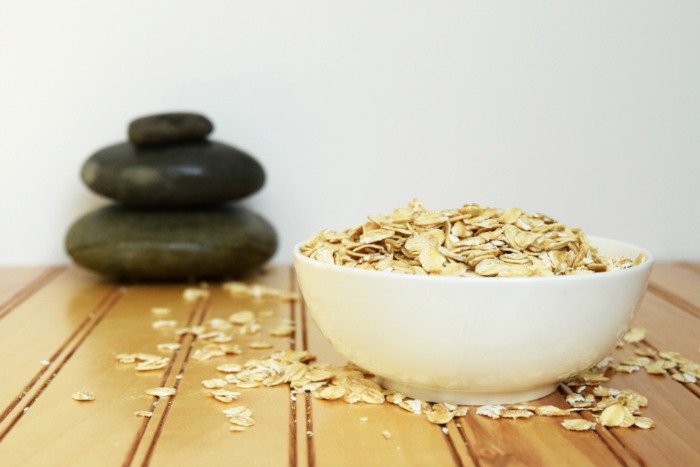 Listen to a fun podcast. My favorite right now is Anna Faris' "Anna Faris is Unqualified." Allison Janney was the first guest and let me tell you: there is NO WAY you cannot laugh through this.
Take a nap. You might have to employ a spouse, friend, or swap nap times with another caregiver, but treat yourself with this revitalizing respite. I totally need to take my own advice on this one.
Download a book (free from your public library or try this amazing list of free books from Amazon). I'm currently reading one of my favorite classics and a marketing book for authors.
5 Ways to Reward Yourself for $5 or Less
Now, coming up with ways to reward yourself without spending any money is fun, but let's say you want to go all "wild and crazy!" Let's spend some money, but not too much that you have to take it out of the budget somewhere else. This gal needs her Starbucks…
Here are 5 rewards for $5 (or less):
Download a new song.
Treat yourself to a coffee or tea at your favorite spot.
Make a $5 donation or 'blessing' bag and hand it out.
Rent a movie.
Find a new app (a game, a photo editing app, or a productivity helper – remember, you're treating yourself)!
Summary
Being an entrepreneur is hard, and blogging is no exception! These ways to reward yourself without spending are just to give you a reminder: you deserve to devote time and energy to yourself as a gift for your hard work and dedication.
If you think your friends (bloggers and those who haven't yet discovered this crazy-addictive passion), please pin this to your "Me Time" board on Pinterest.